Policy Science
Applying Knowledge on Behalf of Human Dignity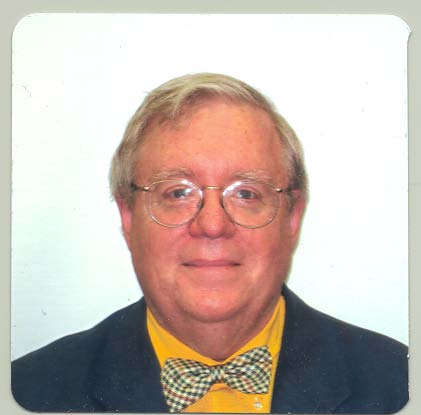 Greetings:
This site contains papers about strategic thinking and public policy, reflecting new ideas and research developed for the Rapid Learning Economics, International Scientific Networks, and Government Learning projects, and related writing of Lloyd Etheredge. It includes a reference copy of the annotated bibliography of Harold D. Lasswell's work prepared by Rodney Muth et al. and published in 1990: References. (For books, other publications, and teaching materials, and annotations of key works by Ithiel de Sola Pool, see my academic homepage.)
This site also includes a cv.
Rapid Learning Economics and Other Current Projects
I. International Scientific Networks Project
A. Major Papers
A Rapid Learning System for G-20 Macroeconomics: From Greenspan to Shiller and Big Data. Background to the Rapid Learning Economics Project (above). There is an emerging agreement that there are variables missing in economic science (e.g., Robert Shiller, Alan Greenspan, Olivier Blanchard, Lawrence Summers, Joseph Stiglitz, and others). Shiller has recommended developing an inclusive behavioral science framework that "accounts for actual human behavior." Greenspan has outlined new variables and specific metrics for new international forecasting equations that include ideas from the libertarian tradition. The purpose of this project is to build upon Greenspan's outline and Shiller's vision and use them as a stimulus for expanded, multi-disciplinary, and inclusive R&D data systems that can be deployed internationally to create a rapid learning system for macroeconomics.

This draft proposal illustrates nine clusters of new ideas that are ready to be evolved into metrics and included in new R&D data systems for rapid learning - e.g., seven competing theories of restoring confidence. The third year of the project will explore applications of the "Everything Included" methods for Big Data analysis that assist the discovery of unknown variables and new paradigms in cancer and other biomedical research - a rate of scientific discovery and accomplishment that also could be true of macroeconomics. Attachments, including Vogelstein et al., "Cancer Genome Landscapes", "The Case of the Unreturned Cafeteria Trays," and a brief bio and cv. March 6, 2014.

"'Animal Spirits" and Fast Economic Recovery: Reading the Lessons Correctly" illustrates the potential benefits of the project by showing how a modest degree of empathy, applied to a touchstone model in economics, provides a fresh reading and new ideas about additional variables, causal pathways, policy options, and political frameworks that could contribute to public discussion and policy. Benefits could be rapid if datasets become available quickly. October 20, 2014.

UN Recommendations: Fresh Thinking for the 21st Century. Prepared for a project of the World Academy of Art and Science to suggest fresh ideas to Secretary General Ban Ki-Moon. (January, 2007).
User Interfaces for the Global Virtual Library: Creative Options for Information Freedom and Economics. Revised draft. June 14, 2005.
Budget and Budget Narrative: US-Islamic World Service. Draft. May 6, 2004.
Book Prospectus: Planet Broadband and Democratic Leadership: How Visionaries Can Change the World.(11/2003). Full text of earlier (2002) book draft.
"Consumer-Oriented Broadcasting and Video Archives for Health". Strategy paper invited by a project of the Robert Wood Johnson Foundation, re a North American startup. (2001; revised 2002). Jackson Hole Group outline of a digital age strategy for consumer-oriented health information & health management software & reform (slides), compliments of Lynn Etheredge. [The term HEROIC, used on the slides, is an acronym].(September, 2002). Update Spring 2003: Health Information Prescriptions (3/2003) startup announcement for the prototypes in Iowa and Georgia developed by the National Library of Medicine and the Society for Internal Medicine Foundation. Each participating physician receives prescription pads customized to their specifications, wall charts for their offices, etc. Provides patients with a direct online link to specific wwww.medlineplus.gov pages and databases for each condition or topic. Sandy Foote took the lead to bring the pieces together. Initial feedback is highly favorable and the project should be ready to expand across specialties and languages soon. The databases can be accessed via the Internet by physicians and patients in all countries, currently in English and Spanish.
"How International Broadcasting + the Internet Can Change the World". Presentation prepared for the Challenges to International Broadcasting meeting hosted by Radio Canada International in Montreal, May 21-24, 2000.
"New Sources of Programming: Examples from North America" re institutional partnerships for a potential global CSPAN.
"Five Internet Projects That Can Change the World". A basic planning document of the International Scientific Networks Project. (1999). An expanded version, "A Strategy for Human Rights: Five Internet Projects That Can Change the World", prepared for a faculty seminar at Columbia University, is published in an edited volume from the seminar, George G. Andreopolous (Ed.) Concepts and Strategies for International Human Rights (NY: Peter Lang, 2002), pp. 185-211.
"Global Knowledge Management for Policy: A Proposal" (1997).
"Overview: A Purchasing Cooperative for Health, Science, and Education for UDCs." A presentation to the World Bank's Global Knowledge Partners Group, NYC (1997). For the current status, see the work of unicttaskforce.org.
B. Working Papers and Memoranda
Memorandum on MOOCs from President Obama's Council of Advisers on Science and Technology. December 2013.
Overview of the World Academy of Art & Science Berkeley Conference to build global capacity, using MOOCs and related technology, for 360+ million additional students, bringing higher education capacity of non-OECD to the level of OECD, with curriculum equal to the best in the world. The www.unicon.org Website is one evolution of this Grand Strategy conference. A handout from my presentation: Grand Strategy: Adding Content, Societal Benefits, Enrollment, Alliances, and Resources" . November, 2013.
Announcement of Stanford's first free global course, Introduction to Artifical Intelligence, to be taught in the Fall of 2011 by Sebastian Thrun and Peter Norvig to 58,000+ students worldwide! This is a copy of John Markoff's article, "Virtual and Artificial, but 58,000 Want Course," The New York Times, August 15, 2011. People interested to sign-up may do so at http://www.ai-class.com; two additional Stanford courses on Machine Learning, and Introduction to Databases, also will be offered and links are available on the URL cited above. This is a major step upward, after about a decade, in the technical capability and leadership for accelerating international science. There will be interactive features, beyond simply placing lectures and syllabi online. About 75,000 people had signed-up by 8/16/2011.
Political Opportunities: Memoranda for the CSIS Commission on Smart Global Health Policy. (October 2009).
Memorandum re the new UK Database of Uncertainties About the Effects of Treatments (DUETS) system. Suggestion of DUETs as a model and political/ intellectual strategy for mental health and NSF social science-related policy questions in the US. (November 2007).
A new free global colloquium service for technical science! - similar to the Princeton initiative - has been launched, in "alpha release," by UC San Diego Computer Center, NSF, and the Public Library of Science (PLOS): http://www.scivee.tv. This site also provides technical advice for creating presentations and Youtube-like options for research scientists and other users to evolve the technology, create global virtual colloquia series and large-scale collaboration systems. (September, 2007).
Information from Princeton's University Channel/global C-SPAN startup, to make videos of academic lectures and events from all over the world available to US (and global) audiences, without charge, via the Internet (http://uc.princeton.edu). The site includes an open letter of invitation to the world's universities, thinktanks, and foundations (to submit their own material that might be of interest to wider public audiences) from the estimable President of Princeton, Dr. Shirley Tilghman. (March, 2007). Update: September 2007: A new youtube.com user interface is available at www.youtube.com/uchannel. The Youtube portal provides further technical opportunities (e.g., tags) for students; and also for users, worldwide, to create user groups and global virtual colloquim series in different areas.
A followup announcement from MIT that all of its 1,800 courses will be online, without charge, by the end of 2007. At the current startup level, there are 1.5 million users/month, 60% from abroad. (March, 2007).
Startup announcement for the first rapid learning (US healthcare) system, from the US Institute of Medicine and RWJF. The extension to a global system is getting underway with added leadership from the UK. (August, 2006).
Startup announcement from AAAS (June, 2006).
Startup announcement! (September 2003). The next step in the development of capabilities for fast discovery international scientific communication. The video-on-demand initiative, led by the New York Academy of Sciences and Dr. Ellis Rubinstein, is described in "Excerpts from the Prospectus for the (Joshua Lederberg) Science Without Borders Program". It brings to life core ideas of the 1994 Lederberg Report and the International Scientific Networks discussions. [In early 2005 the colloquium/ebriefing service was receiving 120,000 hits/year.]
"Memorandum: Good news: http://videocast.nih.gov", November 2001. NIH's exciting startup of Webcasting/ video-on-demand domestic (global) lecture series with the best and latest ideas from US and non-US scientists: 156 events now scheduled, 716 events recorded and archived for desktop video-on-demand availability to any Internet user. And "Memorandum: Expanding Submarine Cable Capacity by Region". An update re the new terabit/second intercontinental capacities. October 2001.
Memorandum re MIT's step forward. Story from The New York Times, April 4, 2001 re MIT's initiative to allocate up to $100 million to create public Web sites for its 2,000 courses - available without charge worldwide. A 10-year vision for global science is discussed at the end of article.
"A New Generation of Public Broadcasting", November 29, 2000. Draft proposal for a reinvention of PBS, with the addition of user-supported CSPANs for different nonprofit institutions and professions, combining Internet and direct-broadcast satellite.
Memorandum of November 15, 2000 concerning kaisernetwork.org, the first national Internet channel to accelerate professional linkups and policy development (for health) and www.researchchannel.com, a nonprofit startup from the University of Washington.
Memorandum of September 9, 2000 with the announcements of Secretary-General Kofi Annan and the WebMD Foundation of the initial 10,000 Internet links for health in 130 UDCs.
"Internet Colloquium: Technology in Language Instruction". A draft proposal, in the spirit of Yale's EIINet, to use three international capture points and (then) evolve to a large-scale collaboration system. Developed with MIT's Center for Educational Computing Initiatives. (1997).
II. Government Learning Project
A. Overviews, Literature Reviews and Related Work
Recapitalization: Documents Uploaded for Review and Public Comment to the President's Council of Advisers on Science and Technology (2010).
Dept. of Justice & AAAS: "The Gathering Storm Case." (August 2008).
Overview of the Gathering Storm Case. Further deterioration. The National Academy of Sciences/National Academy of Engineering became [as public, semi-government institutions] egregious liars. In this Gathering Storm Report they changed from trusted scientific advice to interest group politics. The leaders of the two organizations [Charles Vest and Ralph Cicerone] conspired with other high-level insiders. They decided to scare the American people about jobs and 600,000 (alleged) Chinese and Indian science and engineering graduates/year to get political support for a doubling of their (physical science) share of the national science budget and similar increases for all of the interest groups involved in K-12 science and math education. The cornucopia of 19 interest group payoffs/recommendations included huge investment tax giveaways to large corporations (who - e.g., Exxon - were generously represented on the panel, the National Academy's conflict of interest rules having been ignored). Their "scientific advice" included a triage of the national science budget - doubling funds for the insider coalition from the physical sciences over the next seven years, holding biomedical research steady - and marginalizing the leftover social sciences. The 53 economists who were members of the National Academy are excluded from review or voting after two early warnings published in Science that the 600,000 scary number was wrong (a fact confirmed by Fareed Zakaria, in an enclosed excerpt) and that the economic analysis being used to derive the national policy recommendations was mindless.
Ethics Appendix: Analysis of Ethical Issues and Supporting Documentation. Includes discussion of the fellow-traveler report, similarly embarrassing, from the National Science Board recommending doubling everything, etc. for K-12 science and math education. For policy analysis numerators and denominators were introduced by social scientists, beginning in the 1960s - e.g., comparing cost/benefit ratios for different investment pathways. The truly mindless US National Science Board joined the physical scientists of the National Academy of Sciences/National Academy of Engineering in dispensing with these concepts.
Pantheons and Guarantors Appendix. The full pantheon of distinguished scientists who put their reputations on the line for 19 urgent recommendations to the nation without the facts, homework, and thoughtful analysis to meet serious scientific and ethical standards.
AAAS: Communication to Dr. James McCarthy, President of AAAS, and the AAAS Governing Council concerning AAAS, the "final favor" requested by Socrates, and the withdrawal of Bruce Alberts. [The redefinition of "conflict of interest" discussed briefly in this message refers to issues discussed in a letter to Attorney General Mukasey (below) on March 26, 2008 that was forwarded to Dr. McCarthy and the AAAS Governing Council.] April 7, 2008.
Dept. of Justice: Letter to Attorney General Michael Mukasey concerning prosecutorial discretion, attesting that the self-correction mechanisms of science have failed and have been exhausted. Includes background documentation concerning three violations of law and the unresponsive revision of National Academy procedures and the official redefinition of "conflict of interest" Policies on Committee Composition and Balance and Conflicts of Interest" and Our Study Process under Bruce Alberts. March 26, 2008.
AAAS: Letter to Dr. James McCarthy, President of AAAS. Discusses further NAS erosions after the Carnegie Commission meeting: the hiring of Barbara Boyle Torrey, the hiring of Richard Atkinson, and the erosion of macroeconomic data systems. March 17, 2008.
Dept. of Justice: Letter to Attorney General Michael Mukasey concerning prosecutorial discretion , the erosion of government credibility, and the current paralysis of the government's/NSF's agenda-setting system in several key areas of science. March 12, 2008.
AAAS: Letter to Dr. James McCarthy, President of AAAS with further discussion of the mistaken appointment of Bruce Alberts. March 9, 2008.
AAAS: Letter to Dr. Holdren. Chair of the AAAS Governing Council, recommending that the Council, at its forthcoming meeting, rescind the appointment of Bruce Alberts to become Editor-in-Chief of Science in March 2008 and reopen the search. January 31, 2008.
Dept. of Justice Filing: "Breach of Contract, Conspiracy, Fraud, and Coverups Affecting NSF Programs." The Luce Commission Case (September 2007).
NSF Recommendations: Fresh Thinking for the 21st Century. Selected Recommendations for NSF's Five-Year Plan (2006-2011). (March, 2007).
National Challenges
New Opportunities
"A Project to Rethink and Upgrade Economic Statistics". (November, 2005). An overview letter to Robert Rubin (9/27/2005) and a related memorandum to Dr. David Lightfoot and the NSF Working Group on Transformative Research, "NSF and 67 Ways to Guess Gross Domestic Product." Brings to Dr. Lightfoot's attention a recent Op Ed piece in the Financial Times by John Kay and calls into question the complacency of NSF and the National Science Board.
"Wisdom and Public Policy" by Lloyd S. Etheredge. A reference copy of a chapter in A Handbook of Wisdom: Psychological Perspectives edited by Robert Sternberg and Jennifer Jordan published by Cambridge University Press in 2005.
Transformative research and improving NSF processes.. Letter to Dr. Nina Fedoroff's Taskforce, March 2005. Discusses the case of hierarchical imagery and clinical ideas - and reactivated fears and top-level breakdowns of scientific integrity.
"Increasing Resources for Political Science: Nine Strategies for APSA". Draft (5/7/2004) with a cover letter to Dr. Susanne Rudolph and Dr. Margaret Levi, President and President-elect of APSA. Suggests nine strategies; also a redesignation of the role of the three APSA Vice Presidents, and 50% release time and expenses for the Chair of the Development Committee to develop proposals for "midrange" ($10 million - $100 million, in the definition of the National Science Board) investments.
"How to Nurture Creativity and Progress in the Social Sciences: Comment on the National Science Board's Draft Report". January, 2003. Supplemental filing recommending 12 Centers for Comparative Foreign Policy at international sites. January, 2003. The NSF Infrastructure Task Force has been charged to identify the investments (e.g., facilities, global observation and measurement capabilities, and datasets) to assure the maximum productivity for research faculty, in all NSF-supported fields, during the next decade. I.e., for state-of-the-art research & fast discovery science about the most important questions in their fields. The national science budget is expected to double and the new infrastructure investment budget under discussion is about $18 billion to $20 billion.
"Science and Public Policy: Millennium Questions". Prepared for the Policy Sciences meeting, Yale Law School, October 27-29, 2000.
New Languages Syllabus. One of the Millennium Questions: "Is it possible to create new languages to aid self-expression, communication, or improve understanding of the physical or social world? Or to expand the range of esthetic experience or the power to communicate or evoke esthetic experience?". A draft syllabus for an interdisciplinary undergraduate course. Revised, July 2004.
"What's Next? The Intellectual Legacy of Ithiel de Sola Pool". Presented to a symposium at MIT. Later, this was published as the final chapter in the second volume of Ithiel Pool's papers that I edited, Humane Politics and Methods of Inquiry (New Brunswick, NJ: Transaction Publications, 2000). (1997).
"Wisdom and Good Judgment in Politics" from Political Psychology, 13:3 (1992). The original paper had to be cut substantially and condensed to meet page limitations of the symposium issue. The uncut version flows more smoothly, identifies additional research issues, and begins with the story (apologies to Mark Twain's "The Good Little Boy and the Bad Little Boy") of "The Good President and the Bad President."
"Thinking About Government Learning". With James Short. From Journal of Management Studies, 20:1 (1983). Definitions (e.g., intelligence & effectiveness, individual & organizational) and three case-study illustrations of the distinctions.
Flow diagram for a simulation model of the American political system. Based on Aaron Wildavsky's "The Past and Future Presidency" in The Public Interest, 41 (1975). Draft, 1982.
"Government Learning: An Overview". The original review, supported by NSF, to develop the field with an interdisciplinary foundation. It expanded the idea of cumulative diagnostic repertoires (from The Case of the Unreturned Cafeteria Trays (below)) and laid the foundation for follow-on steps in foreign policy (e.g., Can Governments Learn? & nuclear deterrence ("On Being More Rational Than the Rationality Assumption")) and domestic social & economic policy/ideology. (1981)
"Decision Making and Learning in Scientific Emergencies: The NRC and Three Mile Island." A review, with Philip Tetlock, of ten literatures in the behavioral sciences to study and improve small group decision making and learning in government. Develops a framework and methodology for multivariate content analysis and AI/cognitive modeling to integrate these approachs and analyze tapes of the meetings of the Nuclear Regulatory Commission during the Three Mile Island crisis. Among others, builds upon Barber's Power in Committees, Axelrod's cognitive mapping, Holsti, Hermann, Bales, Suedfeld, Steinbruner, Verba, Osgood et al., Janis, Alker, and earlier work by Tetlock and myself. Still a state-of-the-art research design, esp. for political science. (1980).
"Why Do Politicians Speak Vaguely?". A brief exercise re an aspect of professional political behavior, with fourteen specialized theories, along the lines of Cafeteria Trays. (1976).
"The Case of the Unreturned Cafeteria Trays". An introduction to thirty theories that are useful for public policy and the analysis of individual behavior. With an independent file to download only Figure 1. (1976).
B. Modeling Non-Rational Behavior
. (See also the sections on ideology and economic behavior, and international relations, below).
[See, above, the February 2012 entry at II. A. "Status of the Primate Subordination Syndrome paradigm.]
Grand Challenges: Mapping the Brain-Mind Connection of Emotion and Politics. A more developed statement of ideas for the NSF Report on Grand Challenges of Mind and Brain (below)(November 2006).
Comments on the NSF Report on Grand Challenges of Mind and Brain . September 15, 2006. Suggested studies of hierarchical images/hierarchical psychology and effects on nonrational behavior, conflict (including recruitment of adolescent males to terrorism), motivational arousal and suppression, cognitive inhibition, problems of labor force and economic participation of Blacks and other victims of historical discrimination in US and other countries.
July 2003 & August 2003: Submission to the National Mental Health Advisory Committee (NIMH) concerning new measures of the properties of strong (e.g., reified) hierarchical images to clarify causal mechanisms in motivational arousal and inhibition, including types of non-rational behavior (especially, in extreme form, mental illness), the development of rational and independent thought, and linkages with brain physiology. In the long run, there may be implications or clues for improved treatment of some forms of mental illness. Based on the new approach to the study of ideological assumptions developed in the 1980s that continues to be delayed, with an unknown future, in the current NSB infrastructure-investment process. Letters of July 17, 2003 and of July 21, 2003 to Dr. Insel, Chairman. The letter of July 21 includes a summary review of 55+ features of liberal activism to illustrate potential shared processes in bipolar phenomena clarified by the model. Letters refer to the forthcoming "Wisdom in Public Policy" chapter (online above, pp. 20-24) to place the observations in a wider context (e.g., Plato's cave). Followup letters on August 2, 2003 to Dr. Virginia Cain on 8/2/2003 at NIH re applications to the study of anomie and addictions, and measurement issues. And on 8/4/2003, with a copy of an early model of Black domination/oppression by Abram Kardiner and Lionel Ovesey suggesting a syndrome with common features (e.g., passivity, inhibitions of rationality and higher cognitive abilities, increased stress, etc.) for subordinated Blacks and women, subordinates in organizations, Mexicans (now) or native Americans, etc. & a shared causal mechanism (of hierarchical entrapment/hierarchical lock-ins via reified images that create a defining context for the self) in heightening stress-related physiological effects and health behaviors for subordinates in status hierarchies.
"Measuring Hierarchical Models of Political Behavior: Oedipus and Reagan, Russia and America, Part I" (1996). A presentation of a wider set of issues, expanding upon earlier policy work (below) to test ideological assumptions. (My co-author, the psychoanalyst Lawrence Freedman, became ill and we set aside further work.)
"On Being More Rational Than the Rationality Assumption: Dramatic Requirements, Nuclear Deterrence and the Agenda for Learning." Rational deterrence via making rationality assumptions and using the non-rational psychology of impression management. Also, improving the use of social science for learning and the control of the US/USSR arms race. A paper during the Cold War later published in Eric Singer and Valerie Hudson (Eds.), Political Psychology and Foreign Policy. (1992).
"Hardball Politics: A Model" from Political Psychology 1:1 (1979), pp. 3 - 26. The lead article in our first issue. A new model based on progress in the psychoanalytic study of narcissism. The paper includes a comparison with 13 earlier personality-based explanations of this type of power-oriented behavior and decision making in international & domestic politics. (The original formulation was Lasswell's power-compensation hypothesis in Power and Personality). Later, I used the model to analyze baseline behaviors and learning/nonlearning in Can Governments Learn?. The model identifies a syndrome that includes non-rational (sometimes, self-deceptive and self-destructive) elements and may improve our understanding of puzzling cases that are not fully explained by traditional realpolitik models. [Including the new (post Cold War) era of "optional wars."] Figure 2 explains what psychologists mean by the term "borderline," and related terms like "idealizing transferences" for images of high offices in the psychology of ambitious, upwardly mobile, and aggressive people.
C. Domestic Policy (including ideological assumptions, economics, and national science policy)
[The suggestion (represented in some of the papers and correspondence, below) for a competitive test of ideological assumptions, in the tradition of the Michelson-Morley experiment in physics, is broader than testing the hypotheses in the hierarchical psychodrama model of ideological passions and beliefs. It may be helpful to say that I do not believe that the truths about social and economic policy issues lie at a single point along the current liberal-conservative dimension in American politics. And they may not lie along this dimension at all.]
2012

Recommendations for the Presidential Innovation Fellows Program

2011
2008 and 2009

Rescuing NSF Political Science: Honest Broker Problems and Scientific Opportunities. An email of October 28, 2009 to the American National Election Studies Board re honest broker problems; opportunities for a Nobel Prize in economics for ANES if they test hierarchical psychodrama models; and suggestions for Senator Mikulski re two successful political science predictions warning against policy mistakes in domestic and foreign policy. A background letter of October 25, 2009 to Dr. Henry Brady re the Coburn amendment and NSF problems/ strategy.

2006 and 2007

See the NSF Recommendations: Fresh Thinking for the 21st Century report in section A. Overviews, Literature Reviews and Related Work, above.

2005
2003

Petitions to the National Science Board (12/2/2003) and National Academy of Sciences/NRC (12/7/2003) to terminate the NAS/NRC contracts for behavioral science advice; and for recusals from this termination decision process of officials and members responsible for the old system. Expresses concern that academic science has captured too many government agencies. Cover letter to Dr. John Marburger (12/9/2003)[excerpt: "It is a changing, uncertain, and sometimes dangerous world. And these are exactly the circumstances when we need social science to assess reality and be sure that we have an independent capacity to update our images and understanding about how the economy is changing and the world beyond our borders. The nation cannot afford to rely upon these two institutions for effective planning. The institutional problems are extensive and similar to the breakdowns associated with the destruction of the space shuttle Challenger . . ." Follow up petition on December 13, 2003 asking the National Science Board to apply principles of justice in addition to cancelling contracts. Specifically, that they apply the same serious penalties, and send the same messages, as if the observed misconduct involved cancer research by a lower status contractor.
A background letter of December 2003, concerning the uncorrected capture and misuse of the NSF/NAS/NRC system by interest groups within a national science Establishment, with the predictable effect of monopoly power - to restrain competition and innovation in economics and other behavioral sciences. Similar letters to Senators McCain and Bennett and Representative Boehlert, Chairs of the Congressional oversight committees.
Two recent Op Ed pieces from the Financial Times by other authors. First, Dr. Lee Bollinger's commentary on November 13, 2003 calling for an historic reassessment of how we organize and use our universities to address urgent challenges. For example Dr. Bollinger, the President of Columbia University, distinguishes between respect for the academic freedom of individual tenured faculty members and the requirement for university leaders to play a larger role for new hiring (e.g., he cites economics) to change "intellectual solipsism." Second, a copy of "Bring the President's Nerds Back In From the Cold" by Robert Hahn and Scott Wallsten (October 30,2003) reporting the loss of scientific/academic credibility in Washington and the demotion of the Council of Economic Advisers. [I believe the demotion reflected frustration and legitimate anger increased by the failure of the 53 leading mathematical macroeconomic models two years ago (including growing unreliability of government revenue and other estimates); and especially the failure of self-correction by institutions responsible for the reliability and rapid improvement of science-based policy advice.]
Overview of intellectual and institutional breakdowns [e.g., NSF, NAS/NRC, CEA, Dept. of Commerce, the economics profession] for the National Economic Council (October 2003). Self-correction is unlikely. No CEO or Board of Directors of a major corporation would tolerate a corporate accounting system, for their own decisions, as delayed and unreliable as our national accounting system has become. Notes Alan Greenspan's (ignored) testimony, several years ago, that we have diminishing returns to perpetual reanalysis of established datasets. Suggests that there is a changing world that needs to be understood and that we will need to encourage new, experimental, and prototype datasets; scientific competition; and to anticipate a long-term and interdisciplinary process.
Two overview letters in August 2003 to Congressional oversight committees discussing the breakdown of the 53 models and damage to the country in the historical context of the cumulative mismanagement and institutional failure of government scientific institutions - e.g., as a result of "interest group capture" of these public institutions and inadquate safeguards.
As of August 2003 the Fed had cut interest rates 13 times since 2001 without seeing the effects that established academic models predicted. And since 2001 all 53 principal macroeconomic models ( private sector/academic, CBO, and Administration) have become unreliable for policy-making and prediction. A column by Paul Krugman of July 25, 2003 in The New York Times confirming that last-generation macro-economic models have failed & continuing damage to the country. The problem also was confirmed recently by Cathy Minehan, President of the Boston Fed, at a research conference that she convened in June. She said in her opening address: "All our models and forecasts say we'll see a better second half. But we said that last year. Now don't get me wrong: mathematical models are wonderful tools. But are there ways this process can be done better? . . . I hope so." [Quoted S. Dubner, "Calculating the Irrational in Economics," The New York Times, June 28, 2003, p. A17). A news story "The Amazing Disappearing Tax Revenue" by Jonathan Weisman in The Washington Post of July 26, 2003 (p. E01) reports an expert consensus in Washington that none of the scientific models (CBO, Executive branch, private sector) for forecasting government revenue are working reliably: $270 billion+ of government revenue unexpectedly is missing - and the explanations are unknown and beyond the capacity of current data sets to explain. A letter to the National Science Board, forwarding a column by Robert J. Samuelson in The Washington Post of July 30, 2003 that also discusses the failure of all models for science-based policy making and prediction since 2001. [On August 6 Samuelson corrected one of his numbers in this column: the household survey data, after a statistical adjustment, showed a job loss of nearly 700,000 from early 2001 through June 2003], The letter draws an analogy to FAA investigations of airplane crashes and recommends that NSF shift to a fast discovery mode.
A letter to the National Science Board - July 3, 2003 reviewing three competing models that might help to explain why the breakdown of science-based economic policy has become the most serious and egregious failure of NSF programs. Includes an application of Kuhn's model of blocked innovation and learning. ["Monopoly rent" for economists. For political scientists, any measures of hierarchical images that show non-zero coefficients (e.g., for Blacks) for politically- linked behavior will begin to shift the life's work of reigning members of the National Academy of Sciences to the "history" section of the social sciences (and also change the last generation mythologizing of the American politics field]. Contrasts NAS/NRC problems as a sole-source contractor and resulting damage to the country with the exemplary leadership of the Medicine (Institute of Medicine) and Engineering Academies in their areas of responsibility. As a result of several decades of high-quality collaboration, there were hundreds of sensors aboard the space shuttle that permit us to do fast-discovery science to learn from the recent disaster - a contrast with the debilitating inhibition of NAS/NRC leadership for better economic data systems.

2002
2001

Overview for Dr. Irwin Feller (December 2, 2001) and Overview for Dr. Bruce Alberts (November 23, 2001). Warns of untested foundations of macro-economic theory; and the paralysis in testing ideological assumptions that limits the empirical base for democratic discussion, undergraduate education, and good policy making. Preliminary filing with Dr. Eamon Kelly, National Science Board (December 5, 2001).
"Will the Bush Administration Unravel?" (June, 2001). A comparison of George W. Bush with Warren G. Harding & cautionary forecast of the potential for a Teapot Dome type of scandal. Includes commentary on J. David Barber's typology of Presidential character, and the impeachment survival of the active-positive Bill Clinton v. the outcome achieved by the active- negative Richard Nixon, despite Richard Nixon's well-deserved reputation for hardball political acumen. Followup to "Will the Bush Administration Unravel?" (December 4, 2003) re the risk of a Teapot Dome type of scandal: A letter to William Card and Senator Frist discussing Robert Pear's (attached) story about Mr. Thomas Scully's ethics waiver and conflicts of interest while negotiating tens of billions of dollars of benefits in the recent Medicare legislation. Also discusses message-sending issues.
Letter to the Editor of PS re ideology, the stall-out of the social sciences, and restarting progress in empirically- based v. belief-based social and economic policy. (January, 2001).

Earlier. [Several letters of historical interest are included in the References section of the Website.]
D. International Relations
See also "Hardball Politics" and "On Being More Rational Than the Rationality Assumption" in Modeling Non-Rational Behavior (above) and Can Governments Learn? on my academic homepage.)
E. Other
---
Contact: Lloyd Etheredge (email) and 7106 Bells Mill Rd. in Bethesda, MD 20817-1204. If you reached this Web page while searching for papers on national health policy, that's my brother, Lynn Etheredge.
To view the papers, you will need the (free) Adobe Acrobat Reader.
I have included a References page on this site, with relevant documents, hard-to-locate citations from earlier papers, and misc. items.
The Government Learning and International Scientific Networks projects are activities supported through the Policy Sciences Center Inc., a public foundation created at Yale Law School in 1948 by faculty members Harold D. Lasswell, Myres McDougal, and George Dession. The foundation may be contacted at 127 Wall St., Room 322, P. O. Box 208215 in New Haven, CT 06520-8215, 203-432-1993 (v). Further information about the Society of Policy Scientists is available at http://www.policysciences.org.
This page was last updated on May 12, 2016.